FCC Anniversary Kit (Panu di Terra)
Regular price
Sale price
$110.10
Unit price
per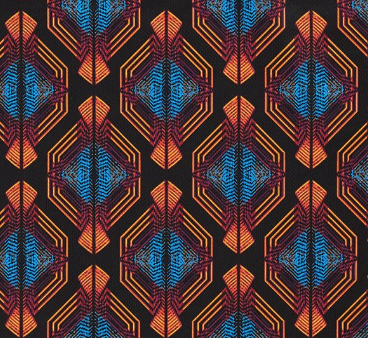 For our 3 Years Anniversary we went back to where it all started with, football kits.
A full kit Inspired by Cape Verde's first traditional handwoven cotton cloth (from the island of Santiago), known as Panu di Terra (cloth of the land).

The jersey has a vintage cut, a boxy fit that is not necessarily oversized. The front features an embroidered Cloud Logo on the right chest, and the old weapon of Cape Verde on the left chest. The short has the Cloud Logo on the right side and the Weapon on the left side. It also features three zipped pockets, giving you some on the go storage options.


The elements in the weapon are; 
Two ears of corn symbolise the tradition of our country's economy and the predominantly rural aspect of the culture of the Cape Verdean people.
The Black Star symbolises the African man who regained dignity, freedom and peace.

The Conch symbolises the sea life which, to the Cape Verdean people, serves as a vital source of income and connects the islands as both a path and a barrier.
The cogwheel symbolises the effort that must be made to create scientific and technological bases for the progress of the Cape Verdean people.
The book symbolises the affirmation and appreciation of Cape Verdean culture integrated into the upward path of our universities.

The back features a screen-printed saying, that is the motto of Cape Verde, Unidade, Trabalho, Progresso (Unity, Work, Progress) . Paying homage to the roots we come from.